If you would like to book a session, please call (865) 235-1007. If I'm not available to answer your call, leave your name, telephone number & the time you're inquiring about and I will do everything I can to make sure I get back to you in a timely manner.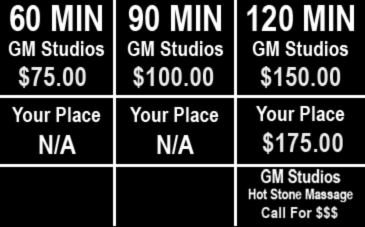 Gratuity, while not required, is not included in the prices above.
Additional fuel costs may be required for long distance travel.


TN Licensed - Board Certified Massage Therapy Since 2009